Hello,
After reinstalling the server following the following guide ( argosopentech/LibreTranslate-init: Run LibreTranslate on Ubuntu 20.04 (github.com)), the translations made are not correct.
For example, when translating 'Hello' from English to Spanish it shows 2 asterisks.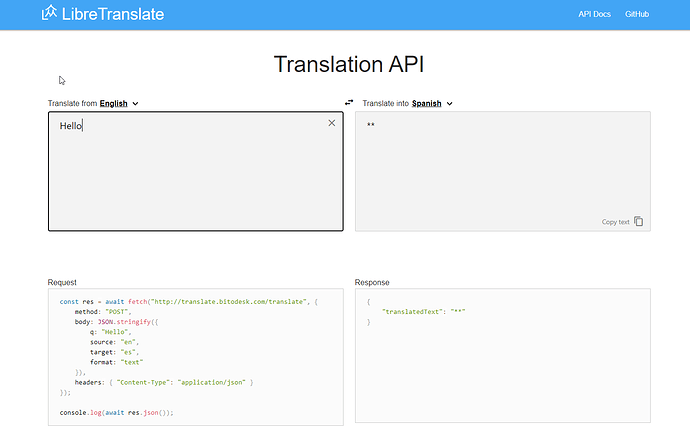 When translating 'Hello!', He translates it as '"Que!"', Which its actual meaning is 'What!'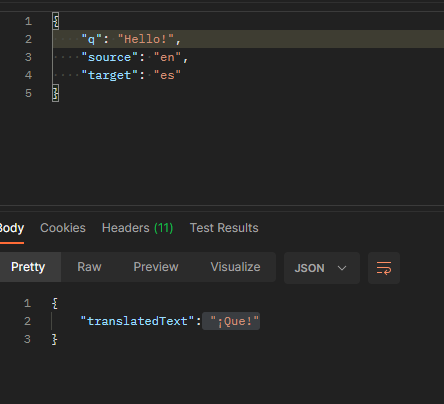 Does anyone know what can happen?
Thanks.