I've just finished adding localization support in LT.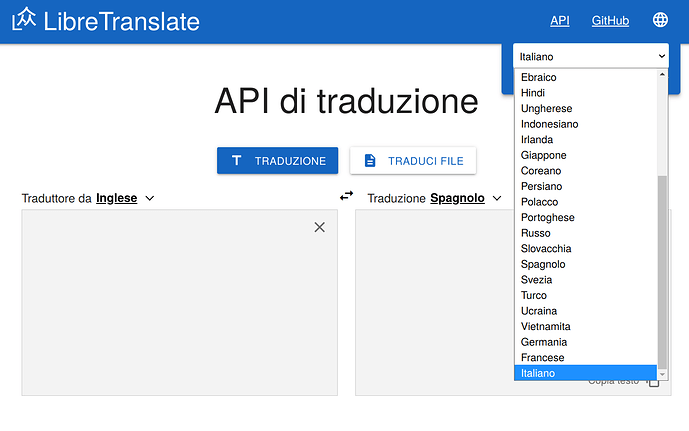 I've initialized the translations by using argos-translate, but obviously some translations are a bit rough. People can review and contribute corrections by visiting LibreTranslate/App @ Hosted Weblate
Changes from weblate are automatically pushed to GitHub (and automatically rebuild the docker images).
I'll start reviewing/editing Italian soon.